Cybersecurity should be on the top of everyone's mind, in both your personal and professional life. One easy step that everyone can take today to make their online lives safer is to adopt a password manager. However, not all password managers are made for teams, so when looking to adopt a tool in your business, you need to find one with tools designed for collaboration. Here are five of the best password managers for teams.
TeamPassword is the best password manager for teams. Don't believe us? Sign up for a 14-day free trial today and try for yourself.
What features are needed in a password manager for teams?
Teams have different needs than individuals, and password managers are no exception to this rule. If your password manager isn't making collaboration easier, then at best it is going unused. At worst, it leads to cybersecurity lapses as your team compensates for missing features with less safe methods of password storing and sharing.
Here are the most important features when choosing a password manager for teams:
Extensions for every browser

Strong, random password generator

Ability to share passwords across groups and subgroups

App-based multi-factor authentication

Activity logs

Email alerts

Free trial

Simple interface
Extensions for every browser
The last thing you want is for your passwords to be stored across multiple password managers. Unfortunately, this is the reality for most people when they use Firefox on their personal laptop, Safari on their smartphone, and Chrome on their work computer.
The best password managers for teams keep all of your passwords secure and in one place by having extensions for every browser. That way, wherever you are browsing you have access to all of your accounts.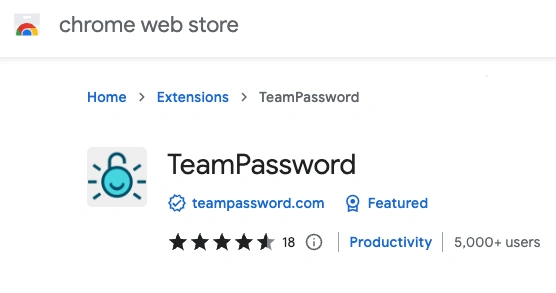 Strong, random password generator
The core function of a password manager is to create strong, random passwords and then remember them for you. This should happen right in the password field when setting up a new account, making life easier for busy professionals.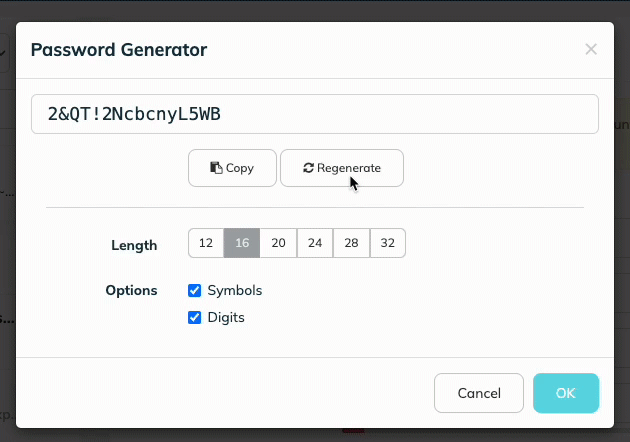 Ability to share passwords across groups and subgroups
Some accounts are just for you, others are for your team, and still others can be shared across the entire company. If you are a freelancer, then you might even have shared accounts with multiple different companies. Whether the account is shared with 1, 5, or 100 people, those who need access should have it and those who don't, shouldn't.
The best password managers for teams allow you to share your accounts with big and small groups so everyone has access to the tools they need to succeed.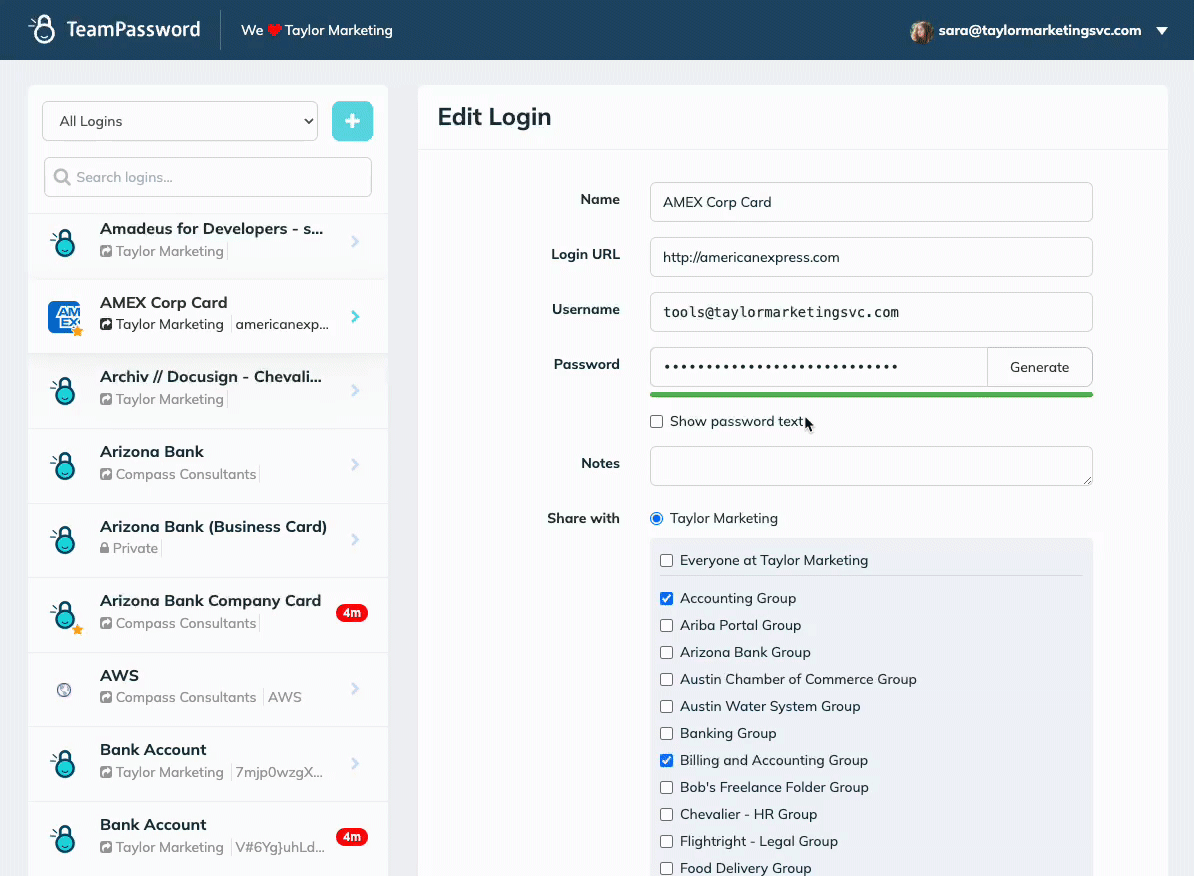 App-based multi-factor authentication
It is a well-known fact in cybersecurity circles that email accounts are the prime target of hackers. That's because email addresses are often used to recover accounts or for multi-factor authentication (MFA). That is, once a hacker has access to your email address, they probably have access to everything else you own.
App-based MFA changes this by creating a separate tool just for MFA codes. This is more secure and convenient, making it the superior choice for protecting your master password.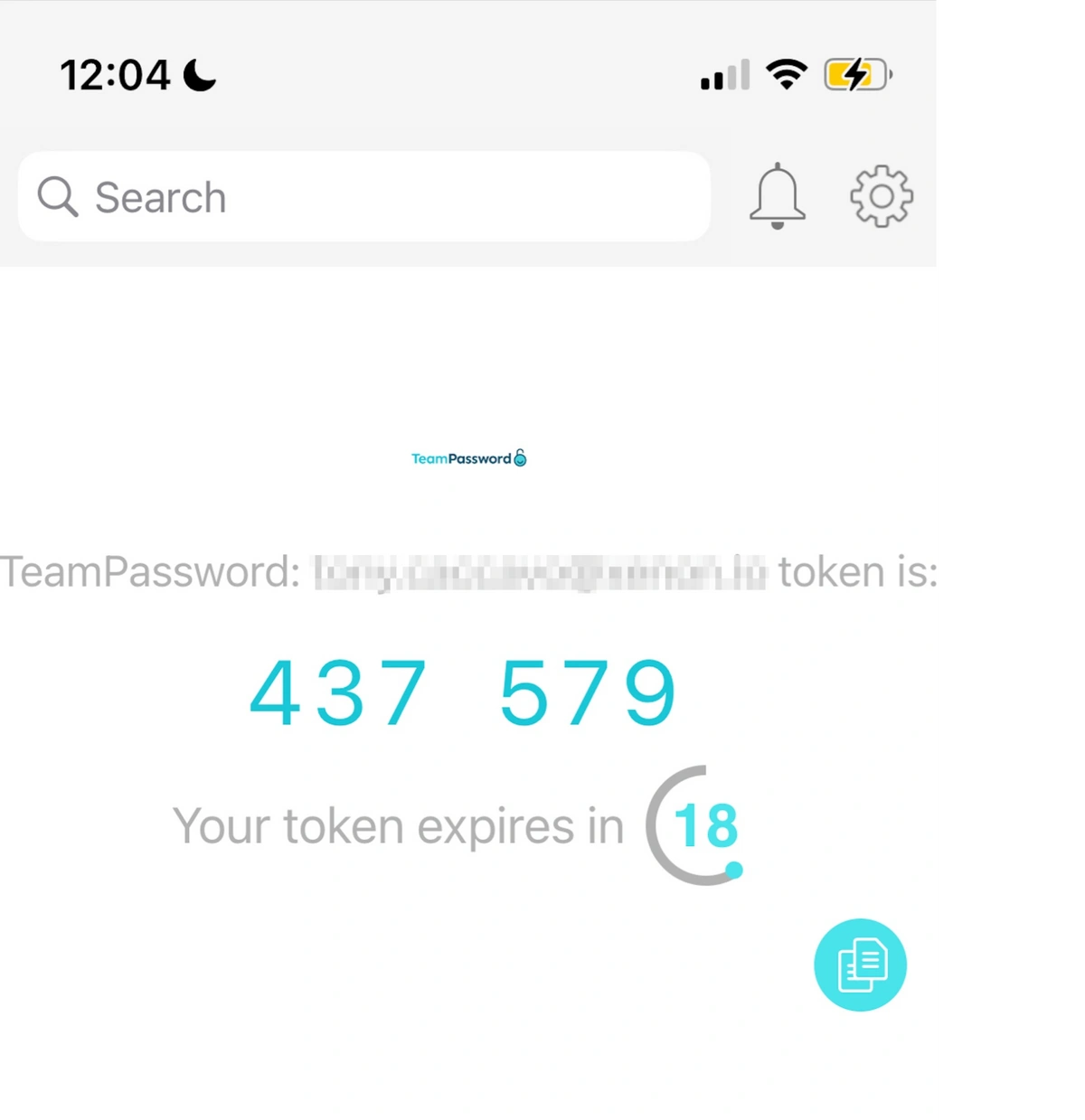 Activity logs
With so many people seamlessly accessing the same accounts, issues may arise. Someone might change something that another person is working on or accidentally delete a needed document.
Activity logs provide a record of who accessed what account and when. If something has changed, then it is easy to track down who was in the account last, send them a Slack message, and confirm what they did.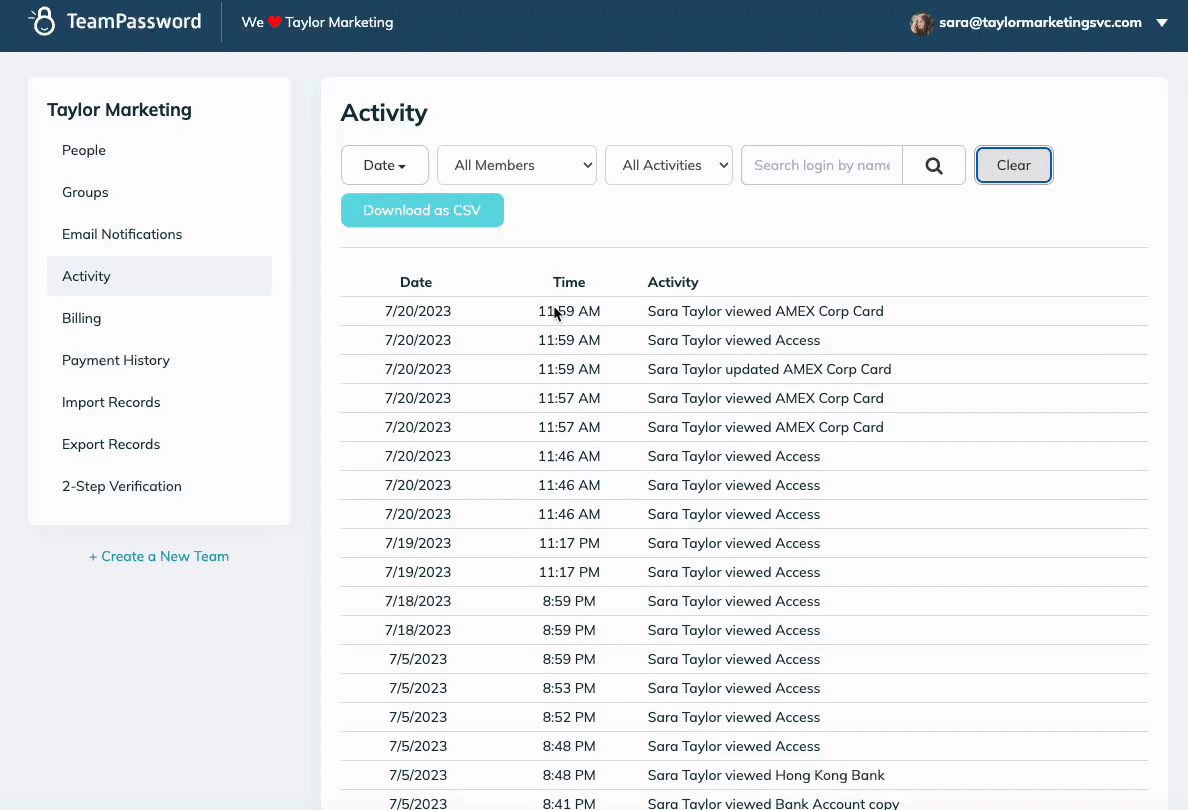 Email alerts
Activity logs are a great way to react to minor issues as they unfold. However, some changes need proactive attention in real time. Email alerts let you know when something big has changed in your password manager account:
Somebody has been added or removed from the team

A new account has been created

An account has been deleted

Access rights of individuals have been changed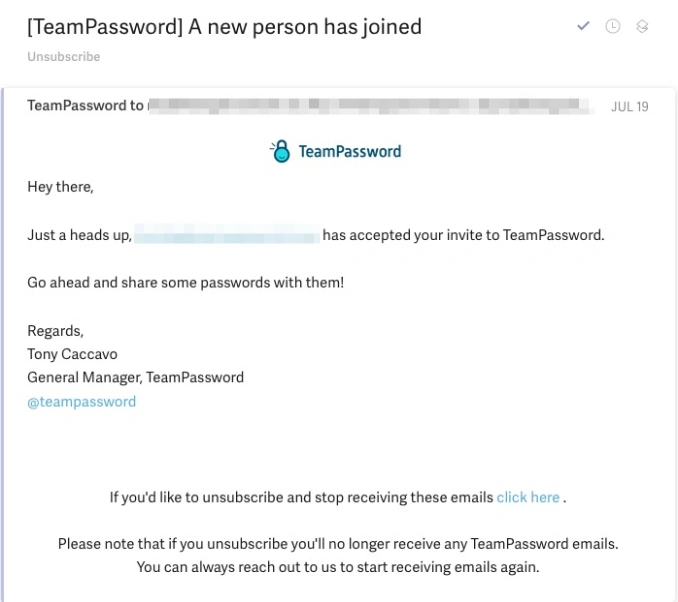 Free trial
Even the best password manager for teams will only benefit your company if it is used. Having a free trial gives you the opportunity to test out the tool with your staff and decide if it is the best option for your team.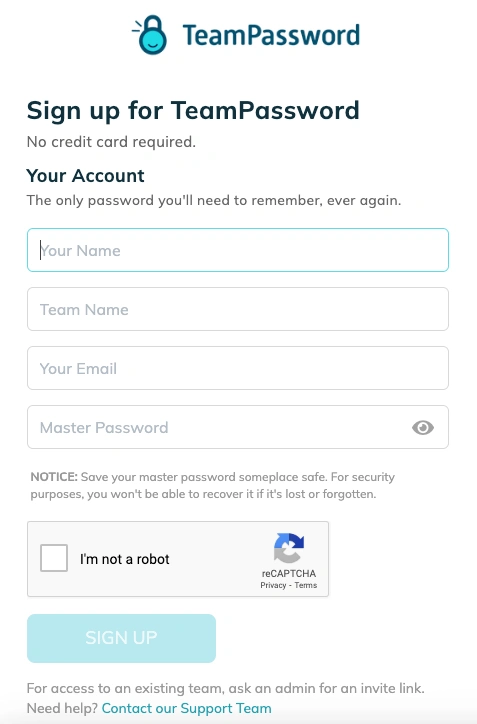 Simple interface
Not everyone is comfortable with technology and every new tool can become a point of stress. Making sure the password manager reduces the difficulty of storing and sharing passwords is critical. When people don't find a tool helpful, they bypass it, which in this case could mean a critical cybersecurity gap.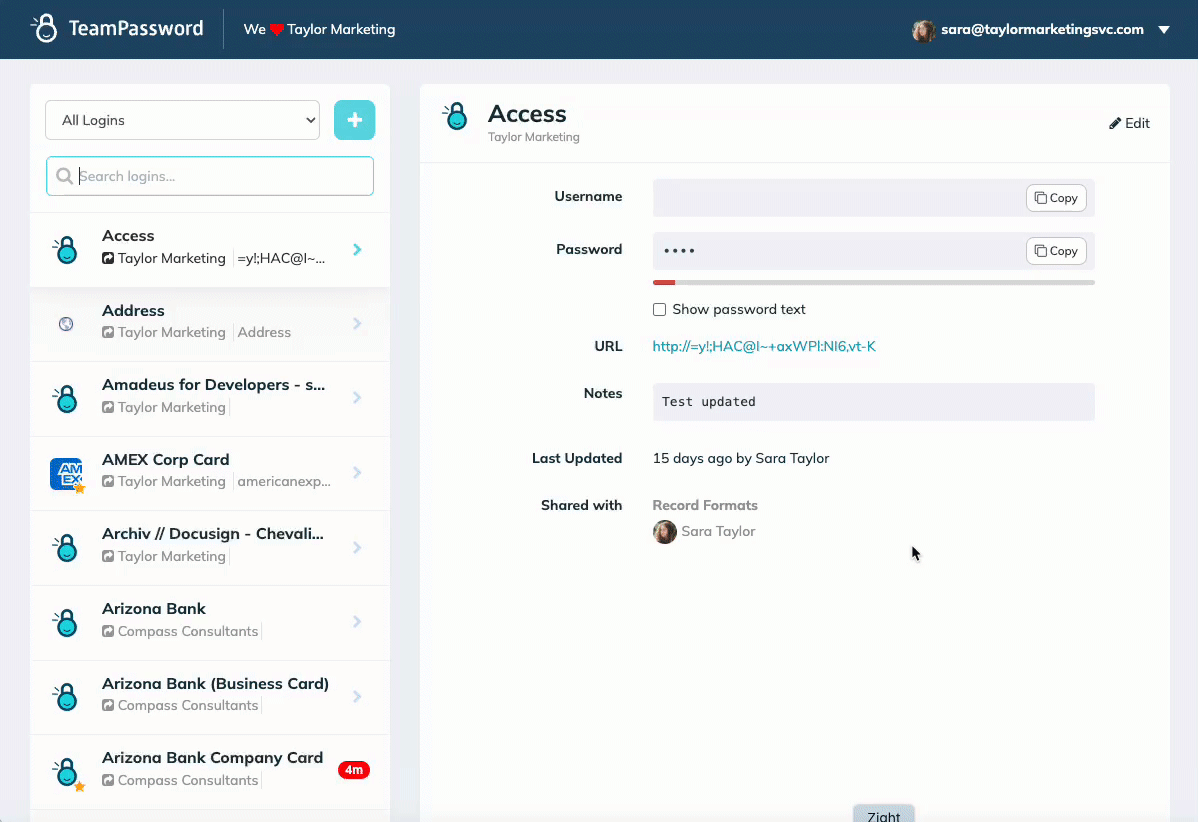 5 best password managers for teams
Here are five of the best password managers for teams:
TeamPassword

LastPass

1Password

Bitwarden

Dashlane

TeamPassword is a password manager designed for teams and organizations. It features a user-friendly interface that simplifies password storage, organization, and management. The onboarding process is easy, and users can take advantage of features such as autofill and browser extensions to streamline login and save time.
In terms of security, TeamPassword ensures the protection of passwords and sensitive data. It implements robust encryption measures to prevent unauthorized access and data breaches, providing peace of mind for users and their teams.
For efficient collaboration, TeamPassword offers unlimited and customizable groups. These groups allow users to organize passwords and selectively share them with team members who require access, ensuring that sensitive information remains confidential.
The goal of TeamPassword is to provide a password manager that is so straightforward teams can easily adopt and use it without requiring additional onboarding time. Still, customer support is a priority for TeamPassword. They offer live assistance from Monday to Friday, 9 a.m. to 7 p.m. EST, with an average response time of under five minutes. Additionally, support is available via phone and email, ensuring users have access to help when needed, how they want it.
TeamPassword offers competitive pricing plans, making it accessible to businesses of all sizes. For an annual subscription, the cost ranges from $1.66 to $6.34 per user per month, providing organizations with flexibility based on their budget and requirements.

LastPass, is currently the most popular password manager, although their market share has diminished recently due to seven known security breaches. Still, it offers a wide range of features to enhance security including a security dashboard for identifying weak or duplicate passwords and emergency access for trusted individuals.
LastPass has faced criticism for its complexity, potentially hindering user adoption. Sharing passwords can be done through email or shared folders, requiring recipients to have a LastPass account.
Pricing starts at $0 for individuals and $6 per user per month for teams, with additional costs for certain integrations.

1Password is a versatile password manager suitable for individuals, families, and businesses of all sizes. It offers fast and secure access to your vault using PIN and biometric unlock options. With Watchtower, it scans and alerts users about compromised passwords.
While praised for its customization options, some find it complex, impacting employee adoption. Sharing records is easy, even with non-1Password users.
Support is available through their contact form and community forum.
Pricing starts at $7.99/user/month for comprehensive business features.

Bitwarden is an open-source password manager, offering transparency and enhanced security through its publicly accessible source code. This allows experts to identify vulnerabilities quickly, bolstering overall security.
Sharing passwords with other Bitwarden users is easy by adding them to your organization's vault. As an admin, you have control over whether individuals can edit or only view the shared passwords.
Support for Bitwarden is done via email, and their community forum provides a wealth of information and support, given its open-source nature.
Affordability is a key feature of Bitwarden, catering to various budgets with pricing plans tailored for individuals, families, and businesses including a limited free plan. Pricing for Bitwarden ranges from $0 to $5 per user per month, depending on the chosen plan.

Dashlane is a password manager suitable for personal and business use. It allows users to manage and access their passwords across desktop and mobile devices. With features like one-click passwords, automatic password generation, and password sharing options, Dashlane provides essential password management capabilities.
One standout feature of Dashlane is its patented encryption, ensuring robust protection of passwords while seamlessly integrating across devices. This offers peace of mind for users concerned about sharing sensitive information, as Dashlane itself cannot access stored passwords.
Dashlane prioritizes user-friendly design and ease of use. Its streamlined interface allows users to quickly grasp and implement the platform. The organized features make it intuitive for new users to navigate and utilize effectively.
Pricing for Dashlane's starter plan, accommodating up to 10 users, begins at $2.00 per user per month. Larger teams can opt for the "Team" package, starting at $5.00 per seat per month.
TeamPassword is the best password manager for teams
TeamPassword has the security and simplicity needed by diverse teams. In addition to all of the basic features expected in a password manager, TeamPassword has been designed with collaboration in mind.
Share passwords across varied groups so everyone has access to the tools they need while key accounts are kept secure from those who don't need access.

Use email alerts and activity logs to proactively monitor major events and have a reactive papertrail for less critical changes.

Ensure you have only one password list and that it is available everywhere with extensions available for every browser.
TeamPassword enhances collaboration and makes life easier for everyone.
TeamPassword is designed for teams. Don't believe us? Sign up for a 14-day free trial today and try for yourself.