The average person has about 200 accounts. Most of them have an associated iPhone app. For this reason, nearly everyone is already using a password manager for iPhone.
However, they haven't taken the time to make the best decision. In fact, many have some passwords in their iCloud Keychain and others in their Chrome Password Manager. Still others are stuck on their laptop and can't be accessed on the go.
To make the decision easier, we break it down into which iPhone password manager is best for you with five simple questions.
TeamPassword is the easiest way to manage passwords on your iPhone. Don't believe us? Sign up for a 14-day free trial today and try for yourself.
Questions to ask when deciding which password manager you should use for iPhone
Before we can choose the best password manager for you to use on your iphone, you need to answer the following questions:
[Table of Contents]
Let's take a look at how these questions influence your answer.
Do you use more than one device (phone, laptop, etc.)?
For most people, this is an obvious "yes" answer. However, it's worth bearing in mind that many built in iphone password manager options are tied to your phone or browser. In that case, you may end up with a separate password list on your laptop.
If you answer yes, then all three options below might work for you.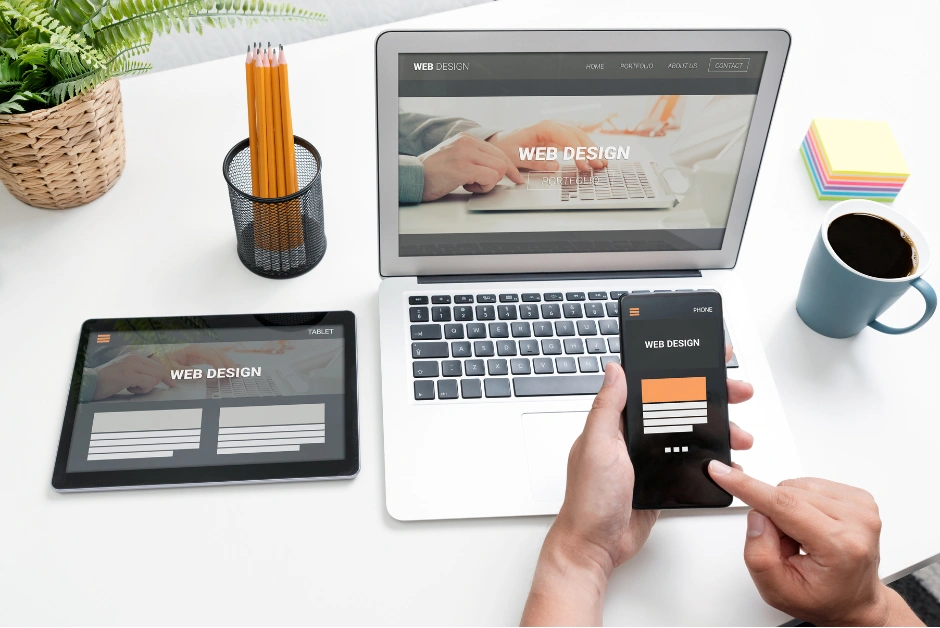 Are you all in on Apple?
Many people swear by Apple (myself included) and don't switch between Mac and PC. Others like the iPhone but still use a PC for gaming or work.
When choosing a password manager for iPhone, keep this in mind. Some of the Apple options are ecosystem-specific and will not give you access to your passwords when you are using a PC or Android device.
If you are all in on Apple, then TeamPassword or iCloud Keychain could work for you.
Do you use Chrome on your iPhone?
Safari has come a long way as a browser. A few years ago, its sole job for most people was to download Firefox or Chrome. Now, many people use it exclusively on their iPhone and even laptop.
However, if you are still using Chrome, then this is another point to consider. Since both Chrome and Safari have their own password managers, you may end up with separate password lists. The same is true if you use Safari for browsing but have the Google app for quick searches and tasks.
If you use Chrome exclusively on your iPhone and laptop, then TeamPassword or Google Password Manager might be good options for you.
Do you use your iPhone for business?
The demands on cybersecurity for business are greater. Your company may require you to use the password manager of their choice—one built for business. It may also put further requirements on the available features you need in your iPhone password manager.
If your iPhone is sometimes used for business, then you might get extra value out of the features only available in TeamPassword.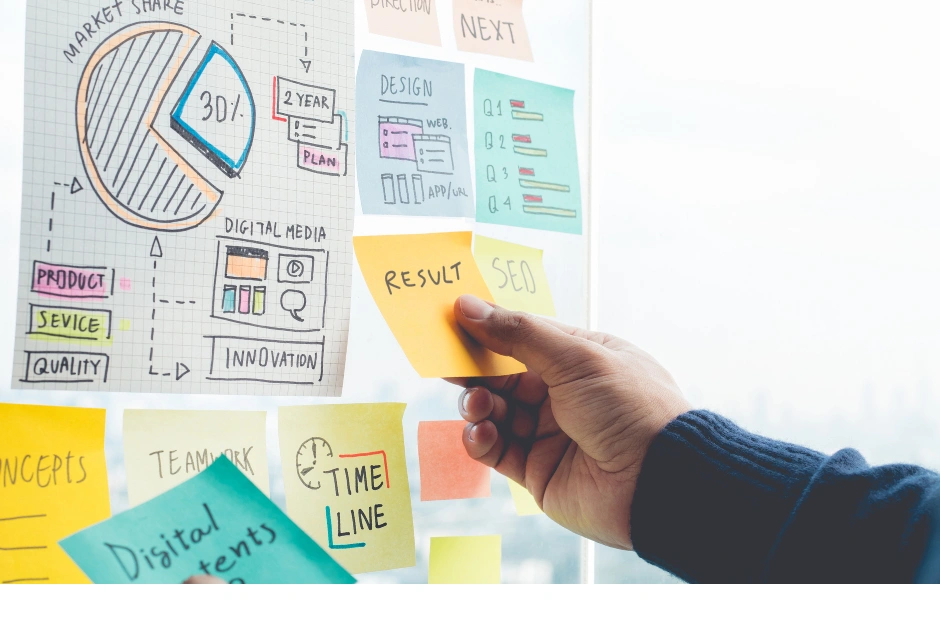 Do you need to share accounts?
Finally, do you share accounts? This is usually a business-related question, where, for example, a team of marketers might share a single seat on their chosen MarTech platforms to save money. However, even individuals might share accounts with friends and family (like Netflix!) or groups of freelancers may go in together on some expensive software.
This is an important point to consider because there are safer and more dangerous ways to share passwords. In fact, the most secure way to share accounts is through your password manager, as then you don't need to share the actual password and just give access to other people as required.
Only TeamPassword provides the ability to safely share accounts without opening yourself up to the cybersecurity risks of sending passwords over email or text message.
3 best password managers for iPhone
TeamPassword

iCloud Keychain

Google Password Manager
TeamPassword
TeamPassword is designed for the needs of businesses. With that in mind, you can share accounts securely with teammates by giving them access to the account without actually sharing the password. That reduces the risk of your password being discovered by someone reading your text messages or email. Even if the accounts are for personal use (like Netflix!), this helps you keep control of who is using your account and for how long.
TeamPassword offers loads of features that mean your iPhone password manager can grow with your needs:
Extensions for every browser

Strong, random password generator

Ability to share passwords across groups and subgroups

App-based multi-factor authentication

Activity logs

Email alerts

Free trial

Simple interface
By working across browsers, apps, and devices, TeamPassword makes sure you only have one list of passwords that is accessible everywhere. Multi-factor authentication (MFA) adds another layer of security between hackers and your accounts.
Want to see why TeamPassword is the perfect password manager for iPhone? Sign up for a 14-day free trial today and try for yourself.
iCloud Keychain
iCloud Keychain is the built-in password manager for iPhone. In addition to passwords, iCloud Keychain can save your personal details such as name, address, email address, and credit cards. This makes it a convenient tool to use for filling out forms.
In fact, even if you choose to disable the Safari password manager and opt for the more feature-rich TeamPassword, you'll likely keep using iCloud Keychain for the other stored information.
iCloud Keychain uses facial recognition to unlock your password list. This form of biometrics is fairly secure for individuals. However, it isn't perfect. For example, during the pandemic, many people found that they couldn't login with biometrics when they had a mask on. If you are wearing a hoodie or winter attire, this can also be an issue.
Some people train their facial recognition while wearing hoodies or scarves to prevent this, but that can lead to security issues, where the face ID system uses fewer depth points to recognize the person. That being said, Apple and third-party testers are fairly confident that the newest iPhone models cannot be fooled by a picture.
Overall, iCloud Keychain is a convenient built-in password manager. If you only use Apple hardware (iPhone, iPad, iMac, etc.) and the Safari browser, then this is a good option for your iPhone password manager so long as you don't need to share accounts.
Google Password Manager
First, Google Password Manager is safe, so long as you keep your Google account safe. That means creating a strong password and enabling multi-factor authentication.
Google Password Manager is specific to Google apps, so if you use Chrome instead of Safari on your iPhone, this is a solid password manager option. If you use a PC at home for gaming, then it's a safe bet that you'll be able to access your passwords from your other devices as well.
However, you may wish to disable Google Password Manager if you use your iPhone for business purposes. That's because it doesn't have account sharing capabilities, or any of the other features found in full password management solutions.
TeamPassword is the best password manager for iPhones
iPhones have a built in password manager option (iCloud Keychain). Google Password Manager is available in Google apps such as Chrome. These are both reasonable options for some people.
Specifically, if you only use Safari or Chrome and you don't need advanced features including sharing accounts with teammates or family, then iCloud Keychain or Google Password Manager are secure and simple.
However, for those switching between their iPhone and laptop, business and private use, Chrome and Safari, there's a better option.
Only TeamPassword makes it easy to access your password from any device on any browser. In addition, TeamPassword has account sharing capabilities so you can give teammates access to shared accounts securely.
In addition, TeamPassword offers auditing functions that allow you to keep track of who is accessing accounts, creating accounts, and changing passwords so you are never locked out of software.
TeamPassword is the best password manager for iPhone. Don't believe us? Sign up for a 14-day free trial today and try for yourself.