As more and more of our daily lives involve being online and connected, new dangers are popping up. We're putting a huge amount of our personal information out into cyberspace, whether it's our vital signs from our last doctor's visit, our credit card information, or which restaurants we visit.
There is a huge amount of value in data, especially for people who are willing to steal from others. Although an opportunistic criminal might not care that you ate pancakes this morning, they do care about finding your social security number and using it for personal gain.
Cybercrime is growing. To help protect our sensitive online data, the cybersecurity industry has also grown, reducing the amount of data stolen and keeping us safer online. But what exactly is cybersecurity, and how can you start a career in this important field?
[Table of Contents]
Why Does Cybercrime Occur?
Typically, people commit cybercrimes for a simple reason: profit. They can make money by running scams that get people to send money. Or, they can steal personal data and sell it. Cybercriminals also use ransom tactics by taking data or control hostage in order to extort money out of organizations and governments.
Aside from money, the most common motive for cyberattacks is to gain control or political advantage. Cyberterrorism is an emerging threat that not only affects data but also resources like food production and energy distribution.
Cyberterrorists have targeted all kinds of facilities, including meatpacking facilities, power plants, gasoline pipelines, and communication facilities. These attacks can cause widespread power outages, shortages of necessities, and the inability to call for emergency help.
Today, most facilities use the internet in some way for their daily operations. This means that they are vulnerable to both physical and cyberattacks. Protecting the systems that allow society to function is critical for minimizing disruption and harm to innocent people living in communities all over the world.
Understanding how interconnected all our systems are underlines the importance of cybersecurity. When essential services are cut off, people become fearful and may even experience physical harm or lose their lives.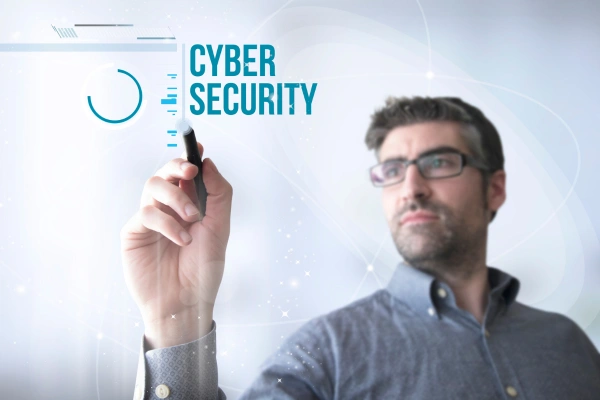 The Basics of Cybersecurity
The field of cybersecurity is very complex and involves many different tactics to reduce the possibility of a successful cyberattack. For comprehensive protection against cybercrime, organizations must pay attention to the following basic elements:
Management and Identification of Assets— Assets will include data and resources that could provide a motive for cybercrime.
Risk Management— Understanding potential security risks so they can be minimized.
Staff Management— Ensuring that staff members follow cybersecurity protocols, such as securing devices appropriately and using strong passwords.
Threat Management— Finding areas of weakness in the IT infrastructure.
Security Controls— Protocols to prevent attacks on data and other assets.
Disaster Recovery— Planning for disasters such as data breaches.
Incident Management— Response to cybersecurity issues that occur.
Ongoing Training and Awareness— People are usually the weakest link in protecting networks and digital assets. Ongoing training and awareness are essential.
Cybersecurity experts use software and tools like encryption to help prevent data theft and other cybercrimes. However, they have to look at security from many angles, including training staff and preparing for a potential breach or attack.
In cybersecurity, experts are constantly working to improve their tools and protocols, faster than hackers can crack them!
Cybersecurity Experts are In Demand
By 2025, the global losses caused by cybercrime are expected to reach $10.5 trillion. As of 2021, annual losses had already reached $6 trillion. Although it's impossible to stop all cybercrime from occurring, cybersecurity experts are needed to minimize losses by staying ahead of hackers as they develop new kinds of attacks.
Right now, the demand for cybersecurity experts is growing. According to the U.S. Bureau of Labor Statistics, employment is expected to grow by 35% from 2021-2031, which is significantly faster than most other professions. If you start your education now and join the field of cybersecurity, you can look forward to high salaries and lots of available job opportunities.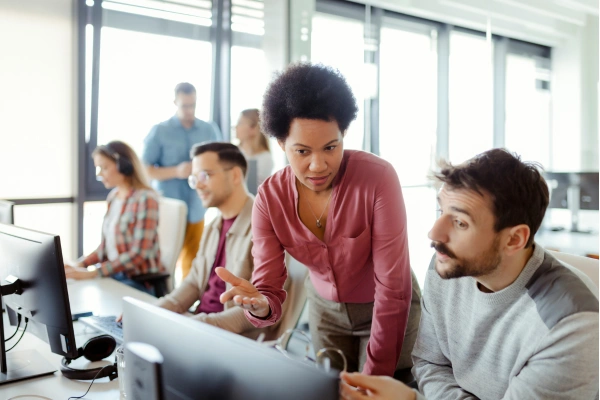 What You Need to Start Your Career in Cybersecurity
The great news about getting started in cybersecurity is that you usually don't need an advanced degree to enter the field. Typically, if you have a bachelor's degree in computer science or a related field and you're able to start getting some work experience, you should be qualified to start your career as a cybersecurity professional.
Because the field is still relatively new, you have to be proactive and flexible. You'll need to be willing to learn on the job and stay up to date with new trends and practices.
Cybersecurity is always evolving, so you won't be able to get complacent, but it can be an extremely fulfilling and interesting career path. We need more ethical leaders in the field who are dedicated to preventing cyber criminals from achieving their goals!
Getting into Cybersecurity is a Smart Move
Now is a fantastic time to pursue a career in cybersecurity. Demand is strong, salaries are high, and there's a shortage of people with the skills and experience needed to protect our networks.
As our world's infrastructure begins relying more and more on connectivity, cybersecurity experts will be the people who protect our safety, our privacy, and our ability to communicate. Choosing a career in cybersecurity means that you get to be an important part of all that.
Protect Your Digital Assets with TeamPassword
Password Management is about more than just convenience; it's about cybersecurity as well. With TeamPassword, you can easily create strong unique passwords for every account, control who has access to which records, and protect your data with AES 256-bit encryption.
TeamPassword's intuitive user-interface means you and your team can experience the benefits and peace of mind of better password security in minutes, without the assistance of an IT professional or mandatory training.
Try it yourself. Sign up for a free 14-day trial today!