Perhaps you can deduce from our name: At TeamPassword we're all about teamwork.

The idea for our company was born out of necessity-- our founders Brian, Kyle, and Charles were colleagues in the early days of OrderUp and often found themselves diverting from tasks to search lengthy spreadsheets for a secret password blocking the gates of productivity. So they custom built a secure network to safely store passwords and easily share them with the team members they collaborated with.

Since then, we have been fine-tuning our technology to meet the evolving needs of our company - and yours. We like to think we're on the fast track to becoming the best enterprise password manager out there!

Today our easy password management software is helping over 14,000 customers work more efficiently by saving them valuable time searching (or asking colleagues) for login information to the dozens of sites and applications they need to get their job done. *On average our clients are managing 147 unique logins with TeamPassword.*

One of the very first features we developed for TeamPassword was the Groups Feature.

Most companies are broken into several departments. Let's use Taylor Marketing Services, for example. They have a Web Development team, Marketing team, PR team, Sales team, and Finance department. They desperately needed a shared password manager because each of these departments, or "groups," is made up of several employees who all need access to job-specific sites and apps. But not everyone in the company needs access to the payroll processor.

Taylor Marketing is a growing agency with over 35 clients. They have created a separate group for each client to keep their specific account logins in one convenient place. Taylor team members are added to the client accounts they're working on so they always have the up-to-date information they need, and the client feels secure knowing that only the people directly involved in their project have access to their information. Taylor Marketing also hires several interns each summer-- the Groups feature is perfect for companies that need to grant different levels of access.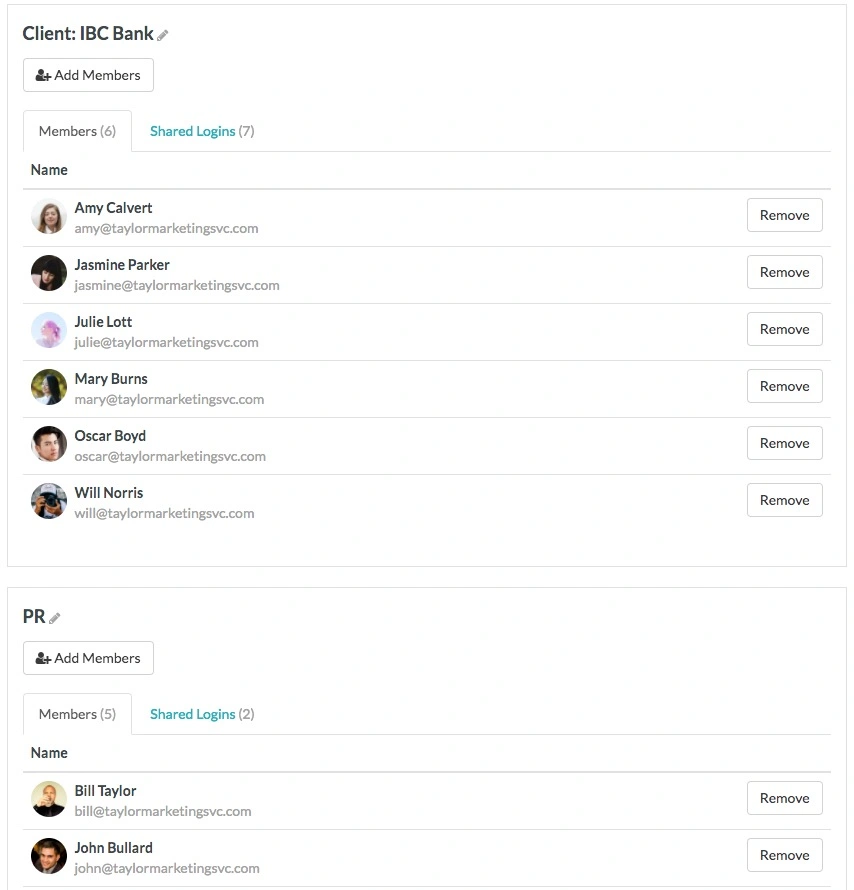 Grouping allows an administrator to set up a "group" for staff who work on specific clients or projects. While those in the finance department are the only ones with access to the accounting systems, the sales and marketing teams get access to their clients' logins, and everyone in the company can access the lunch ordering system, travel and expense system and fantasy football league.

The Groups feature encourages employee autonomy and streamlined collaboration while providing a secure way for the administrator to know exactly who has access to what. Team password management at it's finest.

Grouping makes onboarding new employees simple: invite your new team member to TeamPassword and add them to the groups they will be working with so they can start contributing immediately. If someone leaves the company or gets transferred to a new department, the administrator simply removes that person from their former groups without concern for the safety of the information they had access to.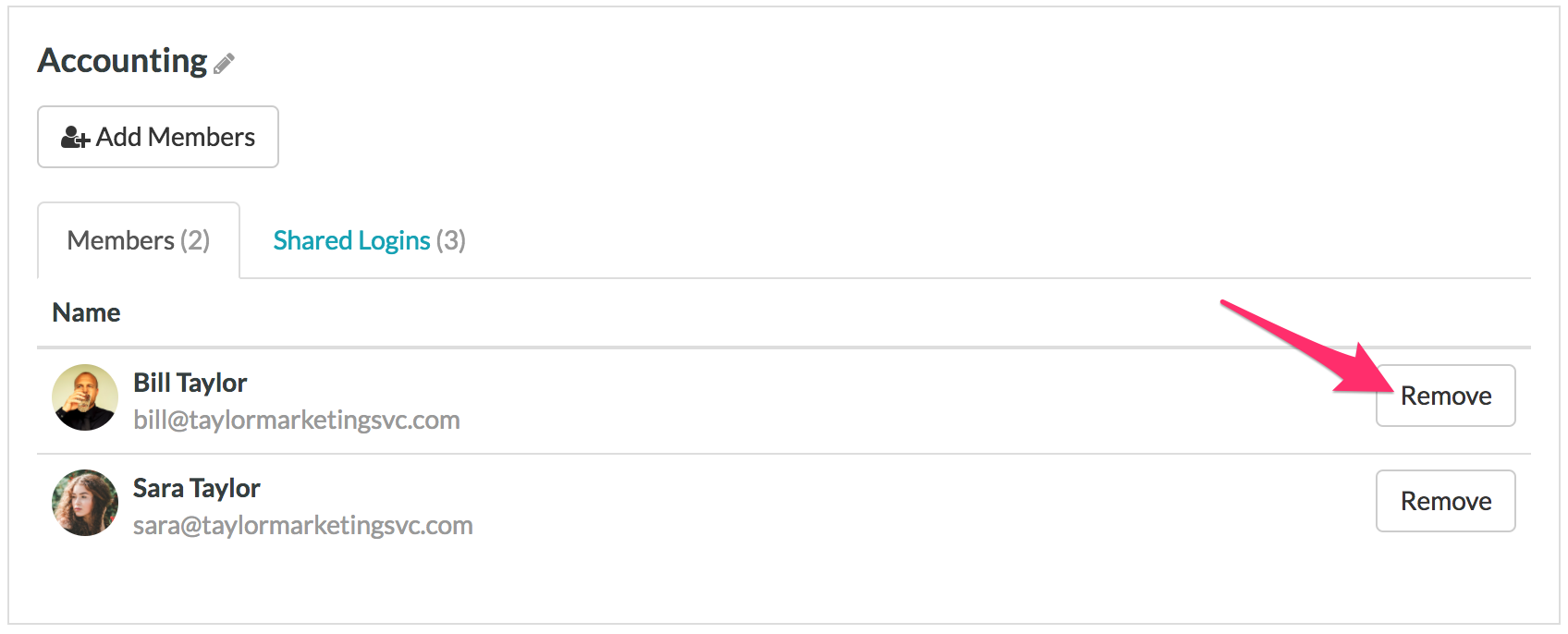 Ready to help your team produce more results? Click here to begin your free 14-day trial.