Though businesses understand the importance of keeping their confidential data safe, many IT managers and entrepreneurs tend to focus their cybersecurity resources on day to day activities, allowing less common one-off tasks to fall by the wayside.
When you're hiring new employees, especially if they'll be working remotely, keeping your network secure must take absolute priority for the long-term safety of your business and your employees.
Here, we'll take a closer look at how collaboration between HR and IT departments is essential to a seamless onboarding process and the longevity of your data.
[Table of Contents]
Understanding the onboarding process
Ensuring data security in onboarding
IT department responsibilities in implementing security measures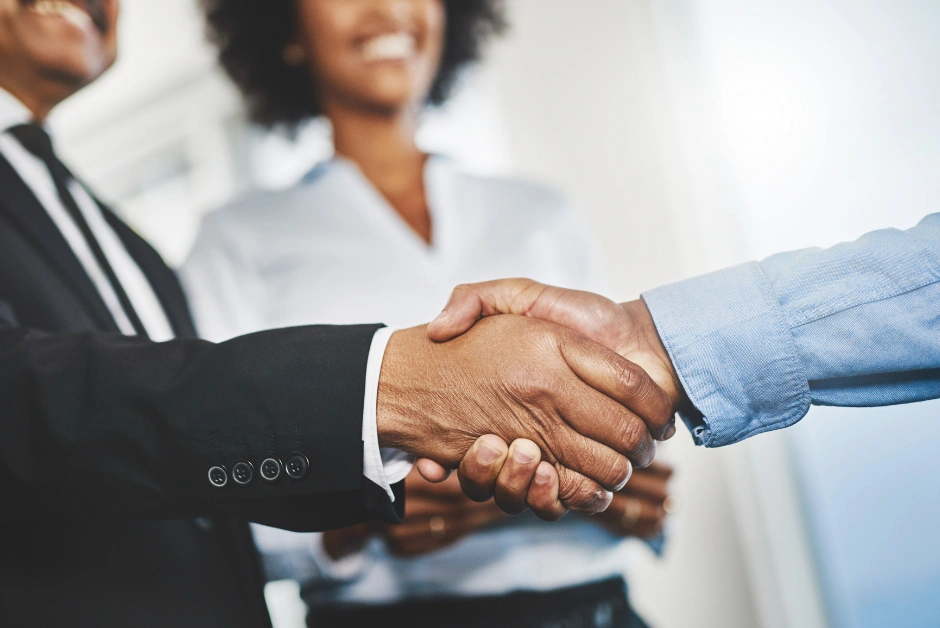 Understanding the Onboarding Process
Though they may not be cybersecurity experts, the role of a modern HR professional is closely intertwined with some of the major security concerns that businesses like yours are up against.
The administrative responsibilities of HR departments in onboarding new employees, such as collecting personal data and processing contracts, tend to create huge stores of sensitive information. HR departments need to be actively protecting this data and ensuring compliance with relevant privacy laws.
Many modern companies like to streamline their onboarding process with employee software like Ultra HR, which comes with "several layers of security and business continuity" built-in to defend from breaches. However, this doesn't protect from human error and complacency that could cause issues later on.
State-level legislation like the CCPA, and international directives like GDPR, mean that any onboarding process needs to abide by strict regulations when it comes to handling employee data.
To proactively ensure the onboarding process is as secure as possible, HR professionals should familiarize themselves with regulations surrounding key areas of personal data security, such as:
Personal data encryption and how HR software ensures this

Data erasure and the 'right to be forgotten'

Employee consent

Data quality checks

Protections against data loss
Ensuring Data Security in Onboarding
Whenever a new employee joins your organization, you'll need to do everything in your power to prevent attacks or breaches targeting confidential data. Aside from getting new hires familiar with your at-work cybersecurity policies and teaching them smart data management, it's essential that you have a plan in place for employee access control.
Access control is all about preventing sensitive information from being accessed from outside actors. Enacting a good access control policy is a challenge for many IT managers, as it requires a balance between employees having the data and apps they need to do their job, and robust security measures to ensure effective prevention and response.
Two of the most serious kinds of data breaches of in your onboarding process include:
Phishing scams: Phishing scams represent a huge proportion of all cybersecurity attacks, for one simple reason: they tend to work! Even if it's rare that your organization gets targeted by these kinds of scams, it's essential that it's addressed in the onboarding process, and that all employees are able to recognize the signs of phishing attacks should they arise.
Unauthorized access identity attacks: Identity based attacks are extremely hard to detect, as they work by using a valid user's access credentials to compromise sensitive information, often making it look like a trusted employee is carrying out a completely normal process as part of their work. As it's easy for these kinds of attacks to slip through the net, your organization has to take strong measures against unauthorized access, such as maintaining a strong password policy, using a reputable password manager like TeamPassword, and using rule-based alerts to detect suspicious activity.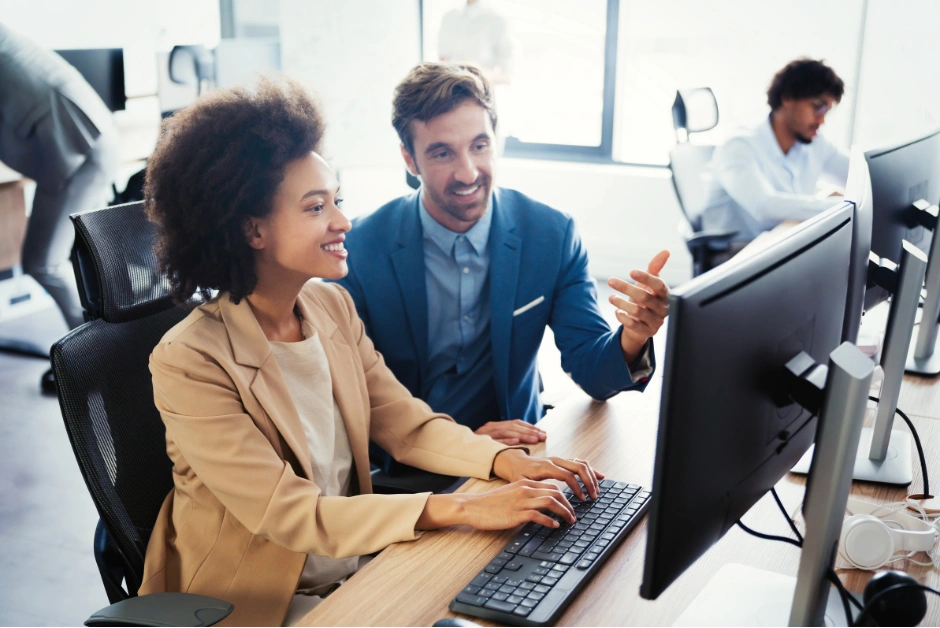 What are the responsibilities of the IT department in implementing security measures?
Though every employee and department has a role to play in organization-wide security, the essential preventative and responsive measures are the responsibility of the IT department.
Here are some of the most crucial steps you'll need to bear in mind to make sure your employee onboarding process doesn't create unnecessary security risks…
Setting Up Secure Access Controls
To ensure the onboarding process stays as secure as possible, IT departments must find a robust access management solution that safeguards sensitive data while also being able to maintain a seamless experience for the user, whether that be your employees or the end customers using your systems.
Within this solution, IT managers must also decide on clearly-defined policies adapted to different data sets used by your company. These policies should cover details such as which users, teams, or projects should be included or excluded from a certain policy, what pieces of software the policy applies to, and what kind of employee actions the policy is relevant to.
With secure access controls serving the security needs of your business, you'll be able to use templates and automation to make the onboarding process both safe and efficient.
Configuring Devices
In the post-Covid business landscape, it's more and more common for remote employees to use personal devices for their work. In this scenario, it's essential to make sure these devices are configured with the right security measures to protect your most valuable data.
Unsecured WiFi networks, malicious or fake apps, and unsecure cross-usage between work and personal files, are all potential security risks you'll need to enforce against. Be sure to communicate these risks to HR and ensure that your device policy involves configuring all devices to the same high standard.
Monitoring Network Activities
Like any business, your network is going to be host to countless requests, data transfers, and other kinds of activity, all of which can be the vessel for malicious attacks.
A robust set of Network Traffic Analysis (NTA) tools and policies will help you maintain an accurate record of what's happening in your network and detect malicious activity, while also helping you troubleshoot common issues that can lead to your network slowing down and sapping productivity.
Though it may not affect most employees' work directly, covering your NTA activities as part of the onboarding process can help them understand the kinds of threats faced by your business and keep them vigilant wherever their role warrants it.
Implementing a Secure Offboarding Process
Though fairly uncommon, some serious security breaches come from former employees who weren't offboarded properly. Sooner or later, every worker who's privy to sensitive data will leave your organization, and it's important to make sure you have a set of policies in place that will deactivate the user completely.
Your offboarding checklist should ensure that passwords are changed on all the employees' shared accounts, that former employees can no longer access company applications and files, and that the employee is logged out of active online sessions. There should also be a set process for retrieving all laptops, USBs, and other devices owned by the company.
Secure From The Start…
Protecting a company's sensitive data requires contributions from across the organization, especially in today's remote-first landscape. By keeping these pointers in mind, you'll be able to build a robust and collaborative security culture at your business, and ensure your employees are staying safe from day one.