A secure password management system is crucial for agencies who manage numerous clients.
TeamPassword's Groups Feature helps agencies keep track of and share internal passwords and the dozens (or hundreds) of account passwords they manage for their clients.
"The groups are the killer feature for us. Being able to have a collection of passwords for a single client and allow our contractors access to only those passwords (and the ability to kick 'em out if needed), is worth its weight in gold." - Travis G, Partner, Louder Than Ten
Most companies are broken into several departments. For example, a Web Development team, Marketing team, PR team, Sales team, and Finance department. Each of these departments, or "groups," is made up of several employees who all need access to job-specific sites and apps.
Grouping allows an administrator to set up a "group" for staff who work on specific clients or projects. While those in the finance department are the only ones with access to the payroll systems, the sales and marketing teams get exclusive access to their clients' logins, and everyone in the company can access the lunch ordering system, travel and expense system, and the fantasy football league.
Create a separate group for each client to keep their logins in one convenient place.
Grant team members access only to the client accounts they're working on, and any internal systems they'll need.
Give and remove access at any time— perfect for short-term hires, contractors, or interns.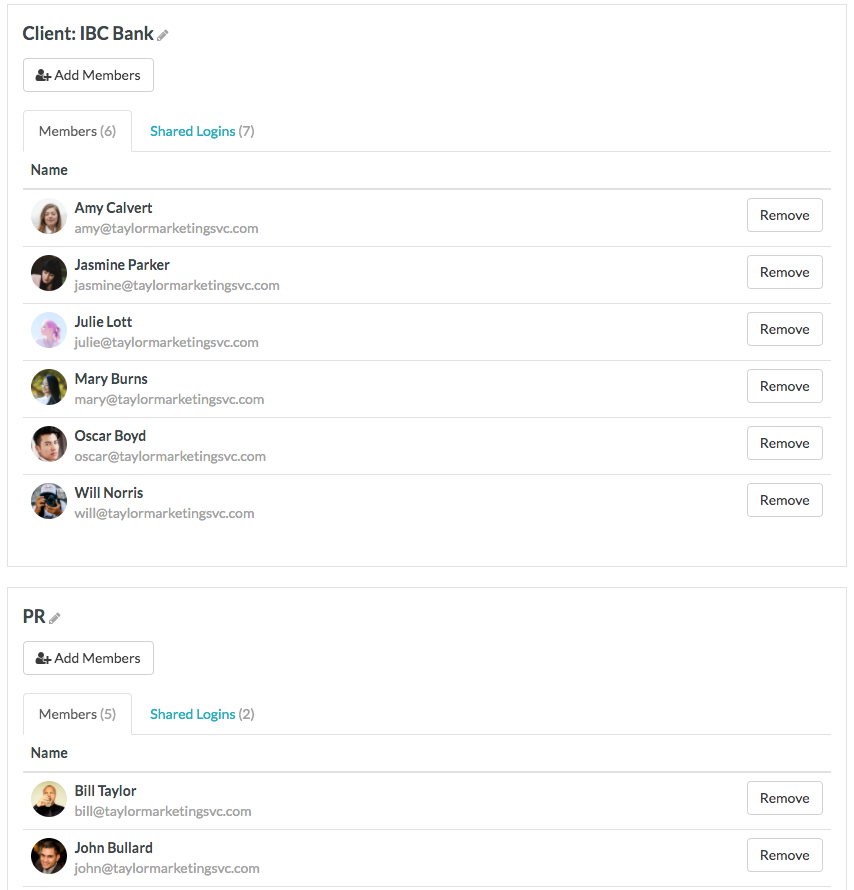 Once added to a Group, team members can add and edit any logins shared with them in that group, eliminating the need for administrative oversight.
If you're interested in trying TeamPassword with a 14-day free trial, sign up here!