Running a small and growing business can be difficult enough without having to worry about cybersecurity. Stretched thin with limited staff, bootstrapped resources, and a lack of clear policy for complicated risk, small businesses are particularly vulnerable to cyber-attack. In fact, more than 60% of all cyber-attacks target small businesses and nearly the same number small businesses hit by such an attack are closed within a year - the impact can be devastating.

This is not just a big company problem. It affects all businesses and without the right approach, can cause significant problems for your business. That's why it's so important to stay up to date on the current threats, the simple yet important tasks you should be performing for your business, and how to protect your assets from digital criminals.

To help with this, here are some of the top websites you should be following and referencing for information about cybercrime and how to prepare for and prevent it.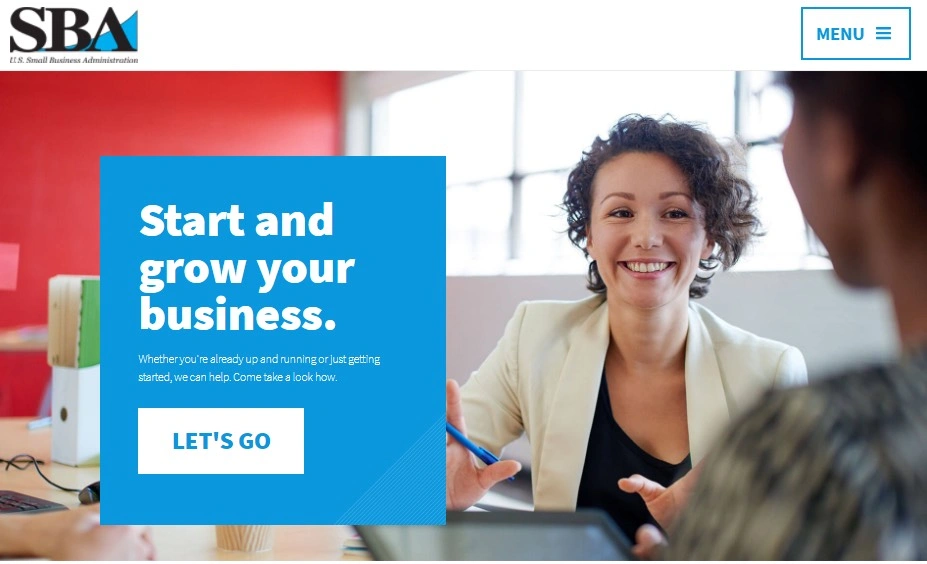 The Small Business Administration website is a wealth of resources on a lot of topics, but cybercrime has been an area of focus in recent years. As a result, the site boasts in-depth and free resources including Cybersecurity training, tip sheets, training materials, and overviews of common threats. You can also use the FCC's cyberplanner tool linked from the SBA website.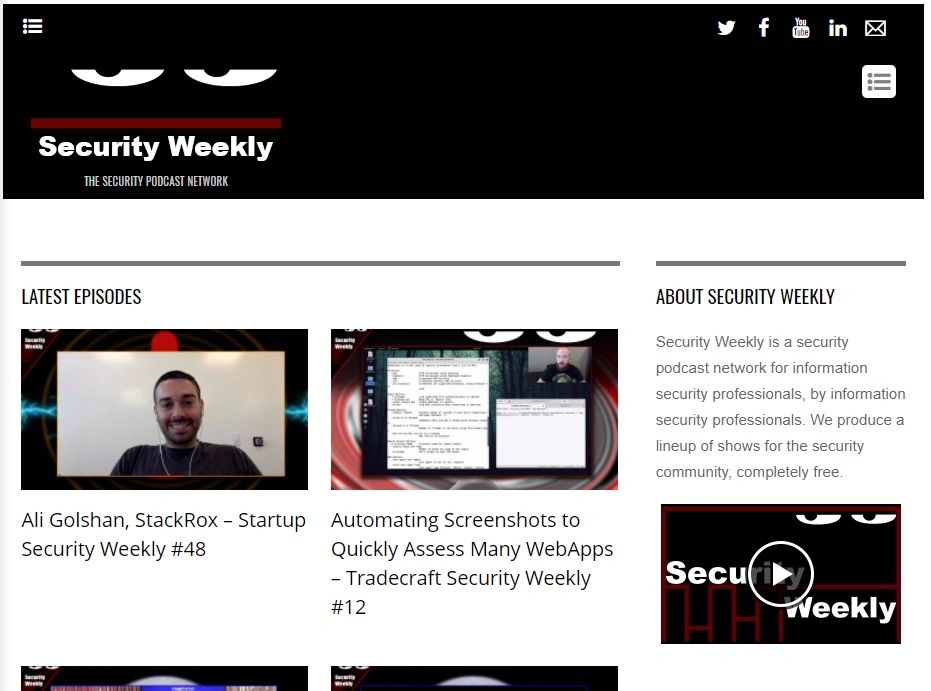 Security Weekly features a wealth of different types of content including regular blog posts, video broadcasts and tutorials, and interactive materials for better understanding basic cybersecurity concepts. The site is effective for small business owners because, while there is plenty of content here only for people working in IT and with a background in the subject matter, there is also enough for those with only a passing or working knowledge.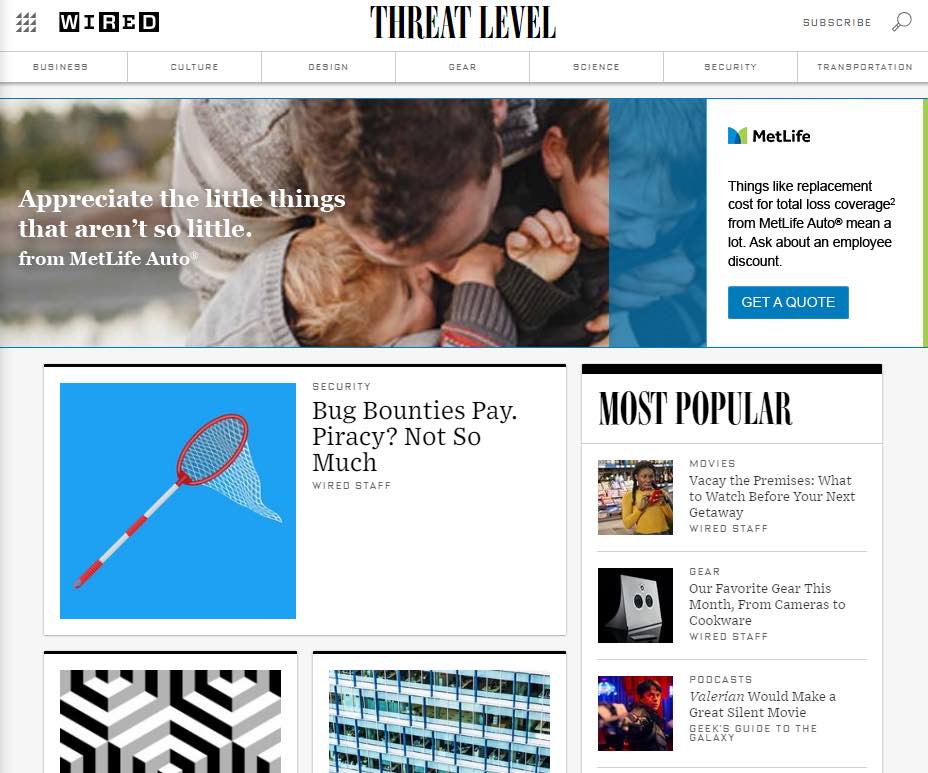 Wired is one of the premier technology publications on the Internet and they have a dedicated team writing about and reporting on security topics. Threat Level, their security-focused blog, discusses cybersecurity and crime, alongside hacking news, Internet privacy discussions, and recent stories that might impact you, such as coverage of the recent ransomware attacks and government hacking stories. While there is plenty of information here to go in-depth with, at a high level, it provides ample resources for small business owners and executives looking to stay up to date with current security threats.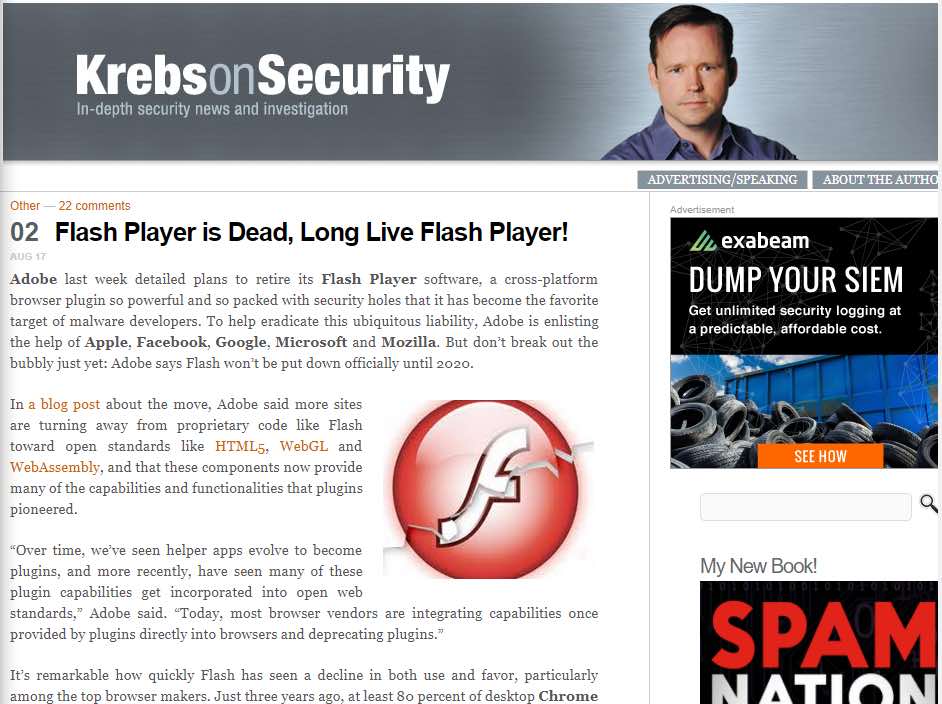 This has been the go to blog on security for several years. Run by former Washington Post reporter Brian Krebs, the site brings in experts, discusses recent attacks and threats, shares useful advice for dealing with breaches and fraud, and guides users in tackling common problems that might impact their business.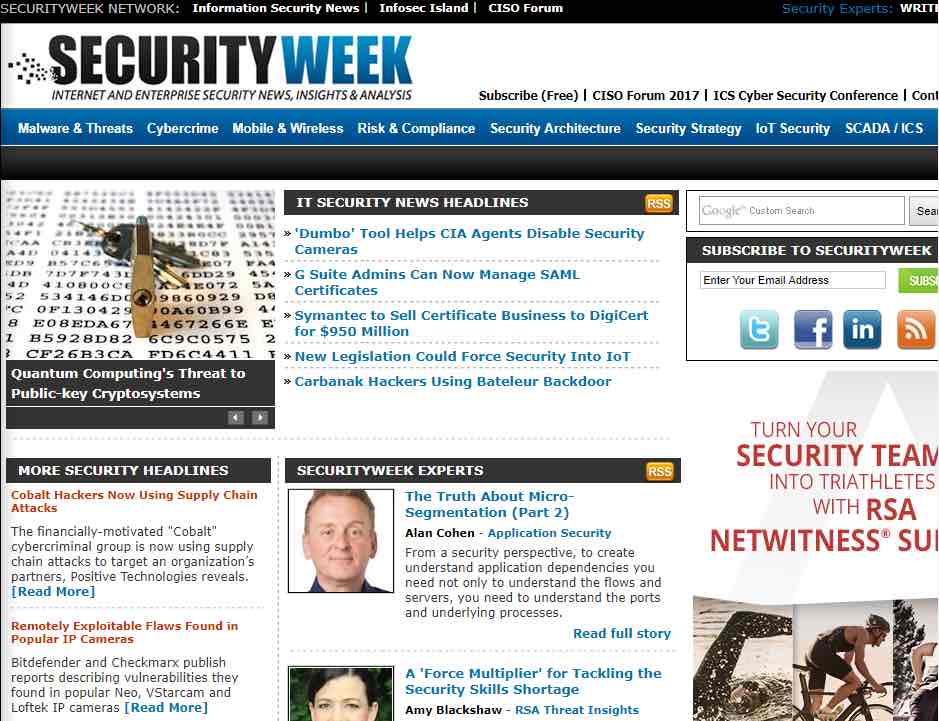 This site is rich with information related to cybercrime, malware and threats, mobile and wireless, and security strategy across all sized organizations. While written from an enterprise and IT professional perspective, a lot of the stories focus on recent breaches and attacks, interviews with experts on potential threats, and general advice. For those looking to stay apprised of all the recent issues that might impact them, it is a good in-depth news resources.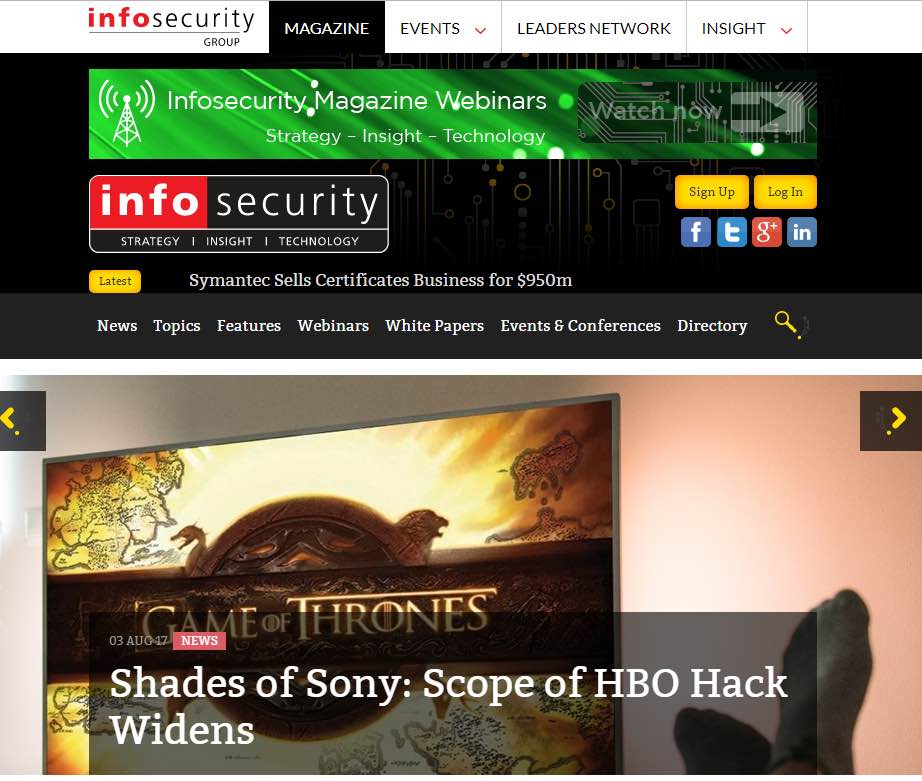 A digital magazine, InfoSecurity offers a wealth of content in the form of news stories, feature discussions on recent cyber topics, webinars and white papers, and events run for the IT and security professional crowd. While there is a lot of depth here and the core content is focused on professionals in the field, it offers a cross section of different content types to help those who are getting into the security space to better understand the threats they are facing.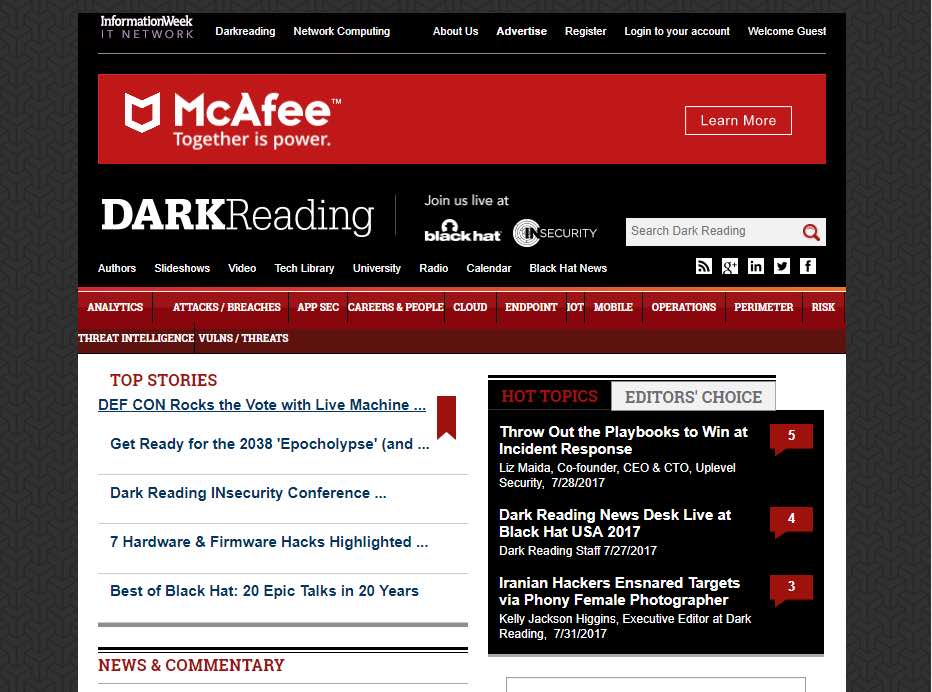 If you really want to dig into the IT-centric world of cybersecurity discussions, Dark Reading is a great place to start. Around for many years, the site has long been a top cybersecurity resource, and is now a major hub for security professionals with a growing community. They offer newsletters, frequent updates, news coverage, and in-depth conversations about major security threats and approaches to dealing with those threats.

Staying up to date on the most recent threats in cybersecurity is important for all sized businesses. These seven sites will help you do that, providing a cross section of news, advice, and resources to tackle the most pressing concerns for your business.
Make sure you're on the right track by using a password manager. Get started today with our 14-day free trial!