TeamPassword helps teams of all shapes and sizes save time and money by eliminating the need to constantly search for passwords to access the daily apps and tools you need to get your job done.
TeamPassword's Browser Extensions and Google Sign-in let you work faster than other options like LastPass and DashLane by providing secure password management without requiring you to ever leave your browser window. Extensions are available for Chrome, Firefox, and Safari: download the version you prefer most.
"The chrome extension is so handy, even with the two-factor authentication, login is under a minute and I can access everything with a few taps on my keyboard. The site and extension is extremely user-friendly." - James, Marketing Boss Digital
Key Feature: The browser extensions pull any logins for the current page to the top of the list, reducing the amount of time it takes to get from one login to another.
Since most of our agency users are managing multiple logins for each service, we don't auto-fill credentials. So rather than guessing which Twitter login you want, we simply organize all the relevant logins at the top of the browser extension list so that you can easily select which account you want to use. This eliminates the hassle of having to delete auto-filled usernames and passwords when the software guesses the wrong login.
The extension takes seconds to download and is easy to use. Simply click the TeamPassword lock in the upper right corner of your browser, select the correct login name and you're ready to roll!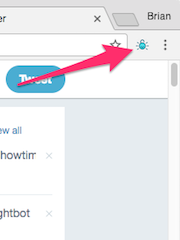 .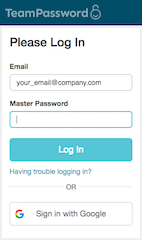 The Google Sign-in feature allows you to access TeamPassword on any device where you're already logged into your work email. Search, add new logins and edit or grant access directly from the extension.
"Within a single day, I can work with anywhere between 1-7 clients. Jumping from client to client, project to project, and window to window. Using TeamPassword makes things easier and keeps everything on track. Being held up by just a few minutes in between each task significantly hurt my billable time." - E. Lewis, Marketing Adhere Creative
Read our full e-book to see why our customers rave about TeamPassword or sign up for a free 14-day trial to try it out for yourself!